We Are A Non-Profit Club.
We Are Here for the Athletes.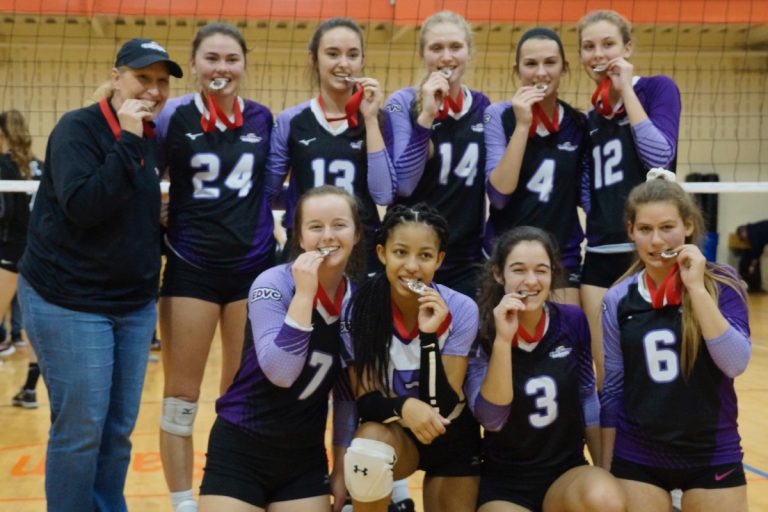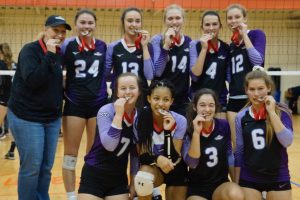 Club volleyball provides players from 12U-18U the opportunity to practice, train, and compete against other club volleyball teams either locally, regionally, or nationally. All coaching, uniforms, practices, tournaments, insurance, and club costs are factored into club dues.
EDVC offers developmental and competitive travel club teams for girls which compete on a seasonal basis, with the goal being to finish among the top teams during tournament play. Please check out our Frequently Asked Questions page to learn more about the tryout process, practice, fees, and more! Additionally, EDVC now offers FREE open gyms to help prepare girls for what to expect during tryouts.
What is EDVC's Philosophy?
We are a non-profit and family-oriented club, and the goal of EDV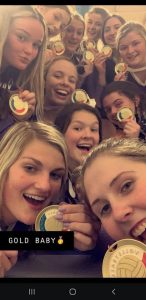 C is to provide the finest possible volleyball experience to every athlete that is involved in our program – as a player, person, and student/athlete. To achieve that goal, we strive to maximize the individual skill level of every player, and then combine those players into the best possible team they can be. We stress development of fundamental technical skills and learning to work together as a team. We are not the big name club where you are just a number or random face. At EDVC we are a family where coaches support all the teams, older players help mentor the younger teams and each player is an important member of the club.
To help each player reach their potential as a student/athlete, we have assembled a coaching staff with more than 50 years of combined high school and club coaching experience. As a minimum requirement to be part of the EDVC staff for ages 15U and up, our coaches have extensive training, have either played in college or have multiple years coaching at a high school level, have attended professional developmental training from programs like Gold Medal Squared and Art-of-Coaching and hold coaching certifications. We pride ourselves in being excellent teachers and good role models for aspiring student/athletes. The bottom line for every family is to whom they will be entrusting the welfare of their daughter. Our goal collectively is to pass our knowledge and experience onto our players.
"East Denver Volleyball Club's mission is to produce technically skilled volleyball players who aspire to compete at the highest possible level. To achieve this, our highly trained coaches provide focused, skill-based instruction in a supportive, team-building environment. EDVC strives to cultivate a strong work ethic, a passion for competition, and a commitment to team culture to enable players to fulfill their potential."
EDVC is looking to build on past success by attracting the best student/athletes. We are searching for players who want to excel on and off the volleyball court. Thanks for your interest in East Denver Volleyball!
Learn From Some Of The Best.